Adding a new record
01 Jul 2022

1 Minute to read
Adding a new record
Updated on 01 Jul 2022

1 Minute to read
---
You can add a new record to a table if you have editor permissions or higher in the base you are working in.
Overview
There are multiple ways to add a new record to a table, the first is to click the "+" in the bottom-left corner of the table you are working within. This will create a new empty record at the bottom of your table.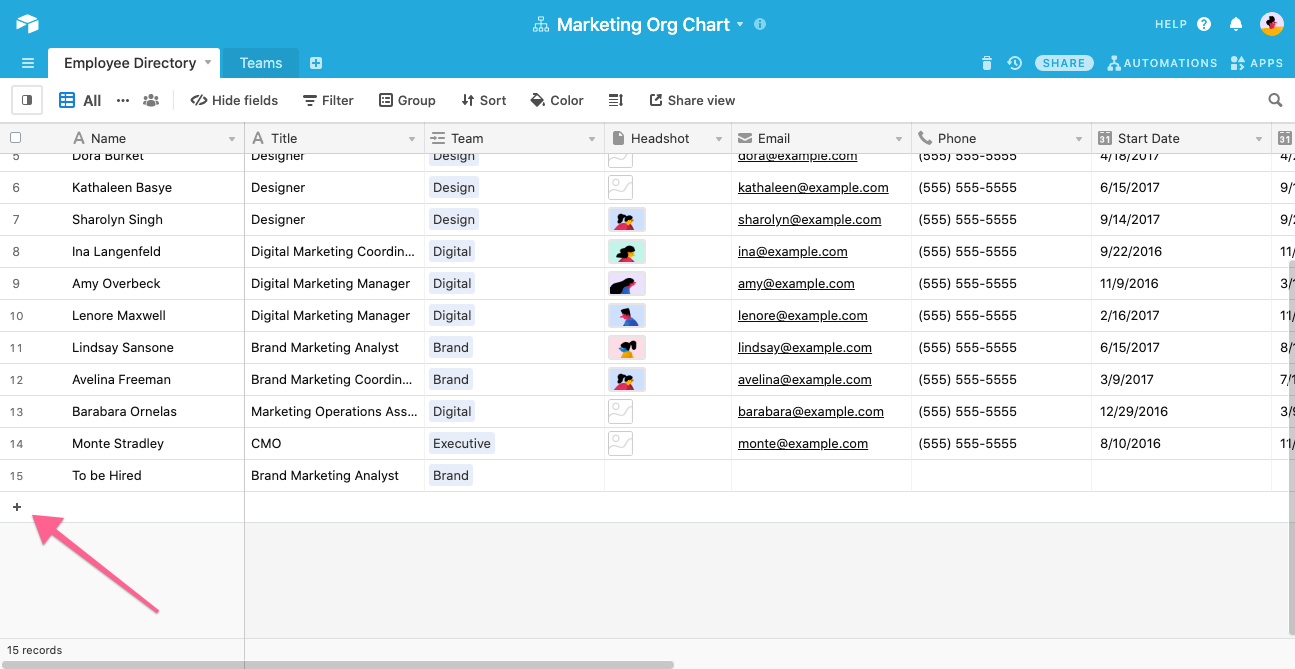 The second way to create a new record is by clicking the "+" button located on the bottom lefthand side of the screen: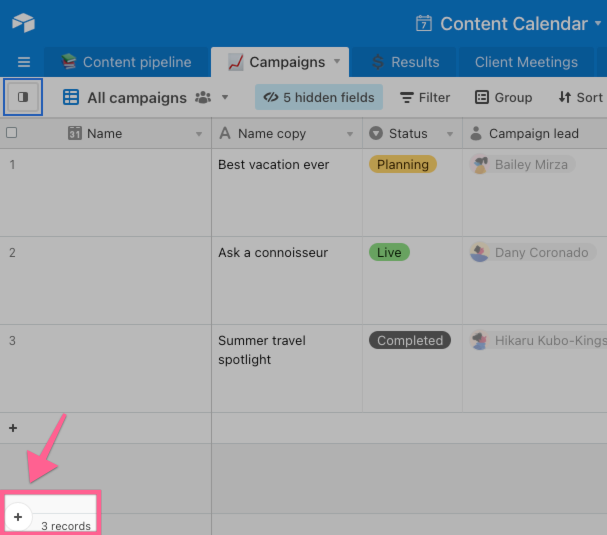 If you use the "+" button to create a new record, the record will temporarily hang a t the bottom of the screen so you can enter information into that record. Clicking away from the newly created record will cause it to join the rest of the records in the table.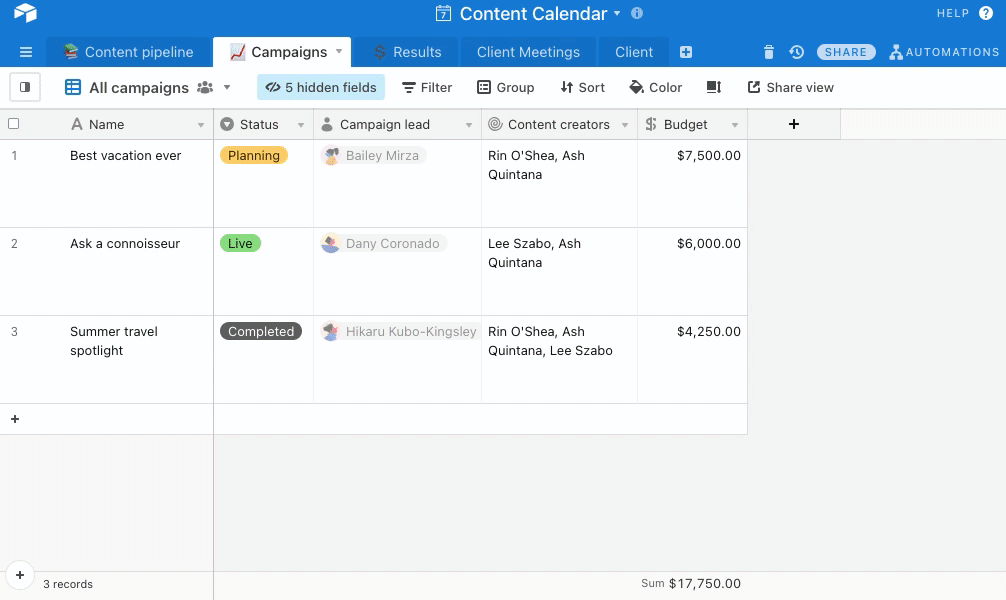 A third way to insert a new record is by right clicking on a record and selecting "Insert record above/below" from the menu.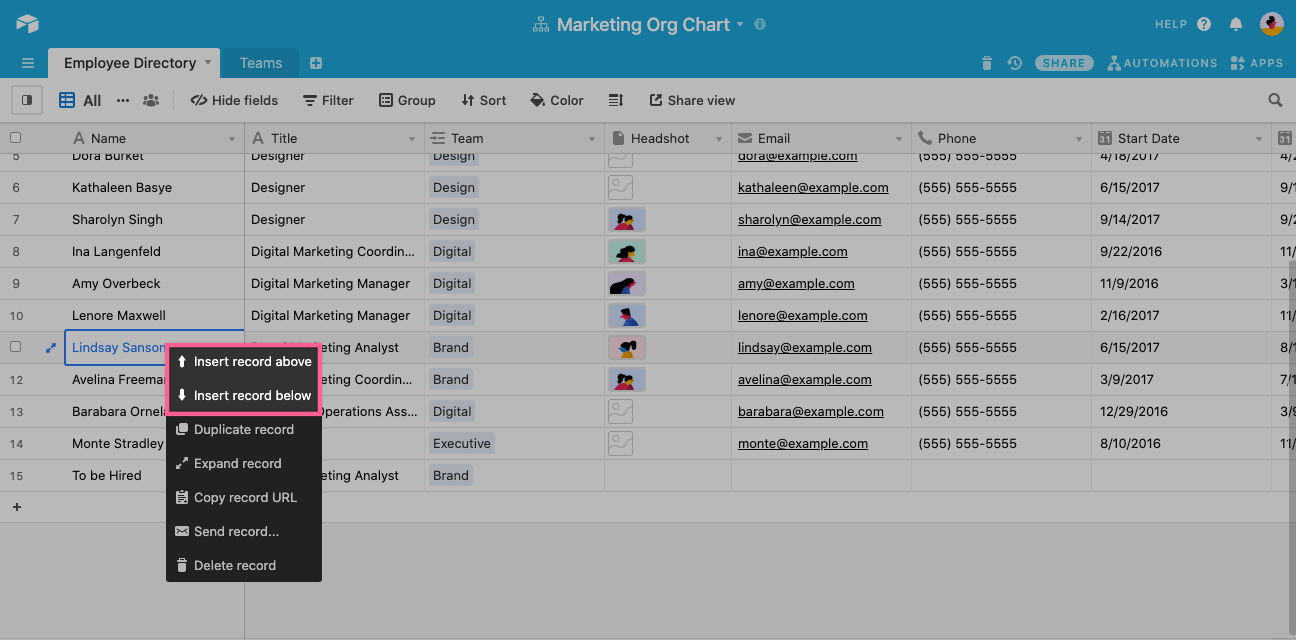 To add multiple records quickly, you can use the keyboard shortcut Shift + Enter. Start by clicking the primary field above the place where you want to insert new records. Then, press and hold Shift and then press Enter (holding Enter if you want to quickly add multiple new records).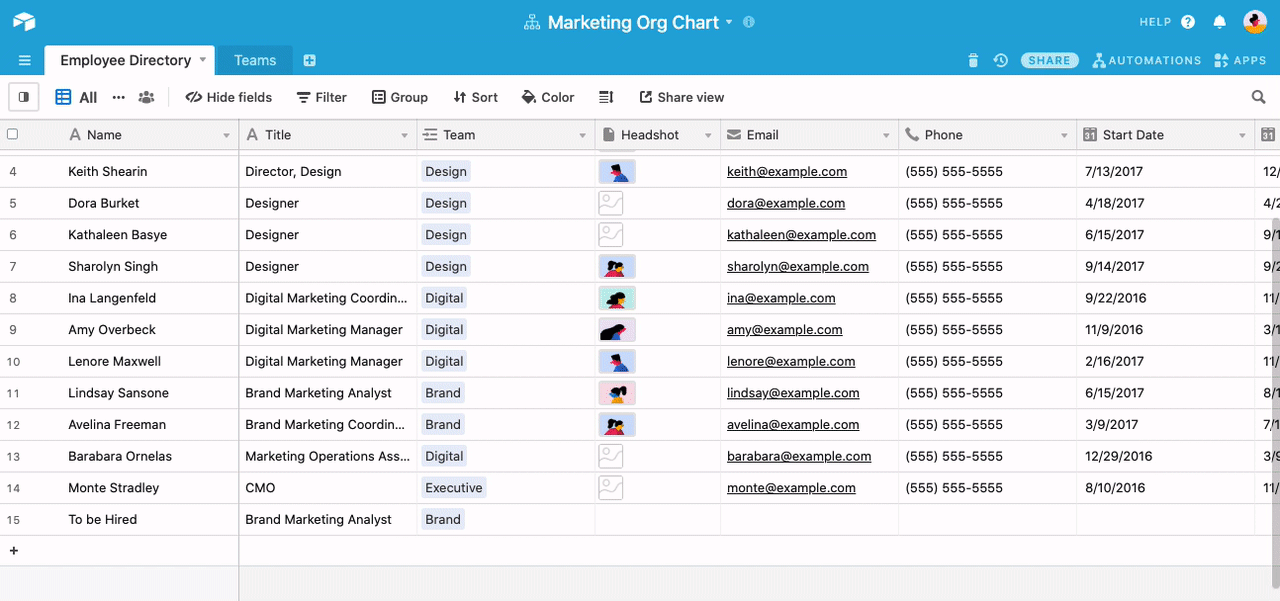 Related video content
---
Was this article helpful?
---
What's Next