Description extension
05 Jul 2022

1 Minute to read
Description extension
Updated on 05 Jul 2022

1 Minute to read
---
The description extension gives you the ability to write rich text notes. Using the Description extension you can write notes about anything. For example, you could write descriptions for your views, your other extensions, or a guide for your entire base. Use can use the Description Extension to provide additional context for your base, store high-level checklists, or create documentation for your fellow team members to get them up to speed.
NOTE
Extensions let you extend the functionality of your bases: you can use extensions to bring new information into Airtable, visualize and summarize your records in colorful ways, and even directly integrate your Airtable bases with your favorite extensions.
Using the Description extension
The description extension has a rich text editor that allows you to format your text in a variety of useful ways. You can provide headers, bold/italicize/underline text, create numbered lists, bulleted lists, or checklists, and turn text into links.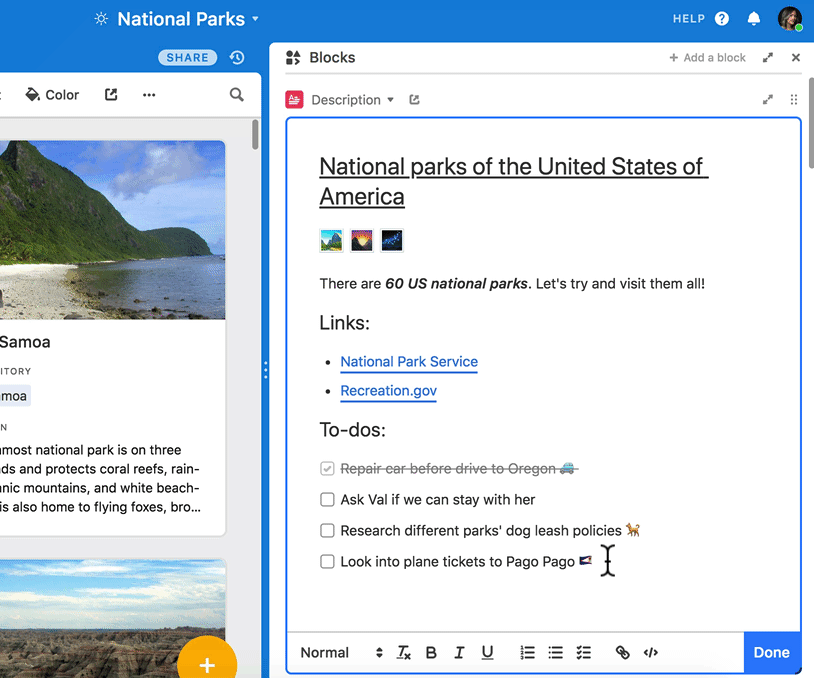 Inserting images
To insert an image into the description extension, locate an image on your device, and copy it to your clipboard (CMD+C on Mac or CTRL+C on Windows). Then, select where you want to insert the image in the description extension, and paste the image in (CMD+V on Mac or CTRL+V on Windows).
Limits
The description extension can store up to 100,000 characters. If your description becomes too long, you will see an error message alerting you: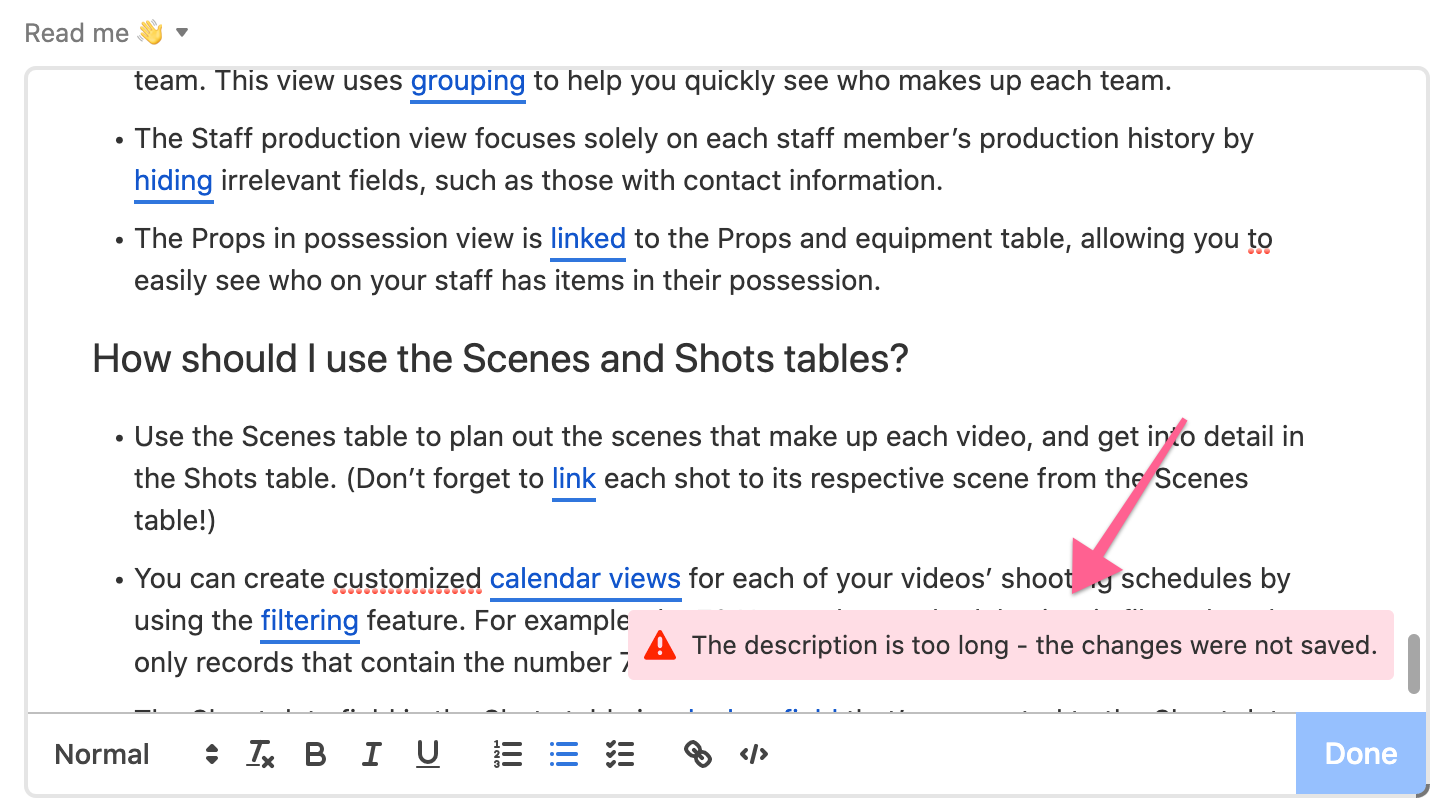 Any new changes added while this error is present will not be saved. You must remove some text or formatting until the error disappears, and then your changes will save.
---
Was this article helpful?
---
What's Next