Introduction to Airtable basics
23 Aug 2023

3 Minutes to read
Introduction to Airtable basics
Updated on 23 Aug 2023

3 Minutes to read
---
Share feedback
Thanks for sharing your feedback!
Airtable's intuitive yet powerful platform gives everyone the flexibility to create their own solution and make work flow faster. Use this article for a high-level summary of core Airtable features, along with links to explore more documentation for each area.
Introduction
| | |
| --- | --- |
| Plan availability | All plan types |
| Platform(s) | Web/Browser, Mac app, and Windows app |
| Try it in Airtable | |
Start creating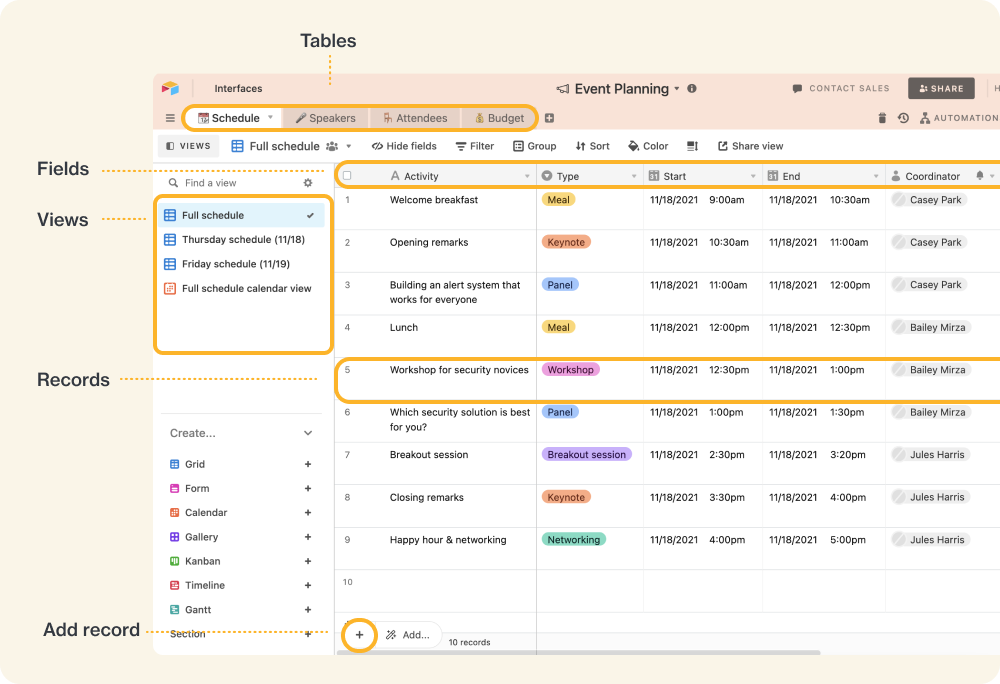 Workspaces
Workspaces contain collections of bases and are tied directly to a plan type. You can have multiple workspaces each with its own plan type.
Bases
Bases contain all of the information you need for a particular project or collection, similar to a folder that contains individual files. Bases contain and use all of the features listed below (depending on your plan type).
Tables
Every base is organized into tables: distinct groups and sets of data you use in your work.
Records
A record is an individual item in your table. If you're assembling a staff directory, it's each person; if you're tracking inventory, it's a product.
Fields
Fields store rich custom details related to your workflow—and allow you to organize all that information so it can easily be sorted, managed, and analyzed. These are the vertical columns in your table, each one for a different variable associated with a record. Airtable has dozens of field types to enhance your record data.
Views
Views let you see the same information from different angles, and are specific to each individual table in your base. You can use views to show only specific fields or records, and apply other configurations to manage the information in that view. Views enable each team member to the full picture, whether they're using the Grid view or other view types like the
Form View
,
Gallery View
,
Timeline View
,
Gantt View
,
Kanban View
, or
Calendar View
.
Bring your team onboard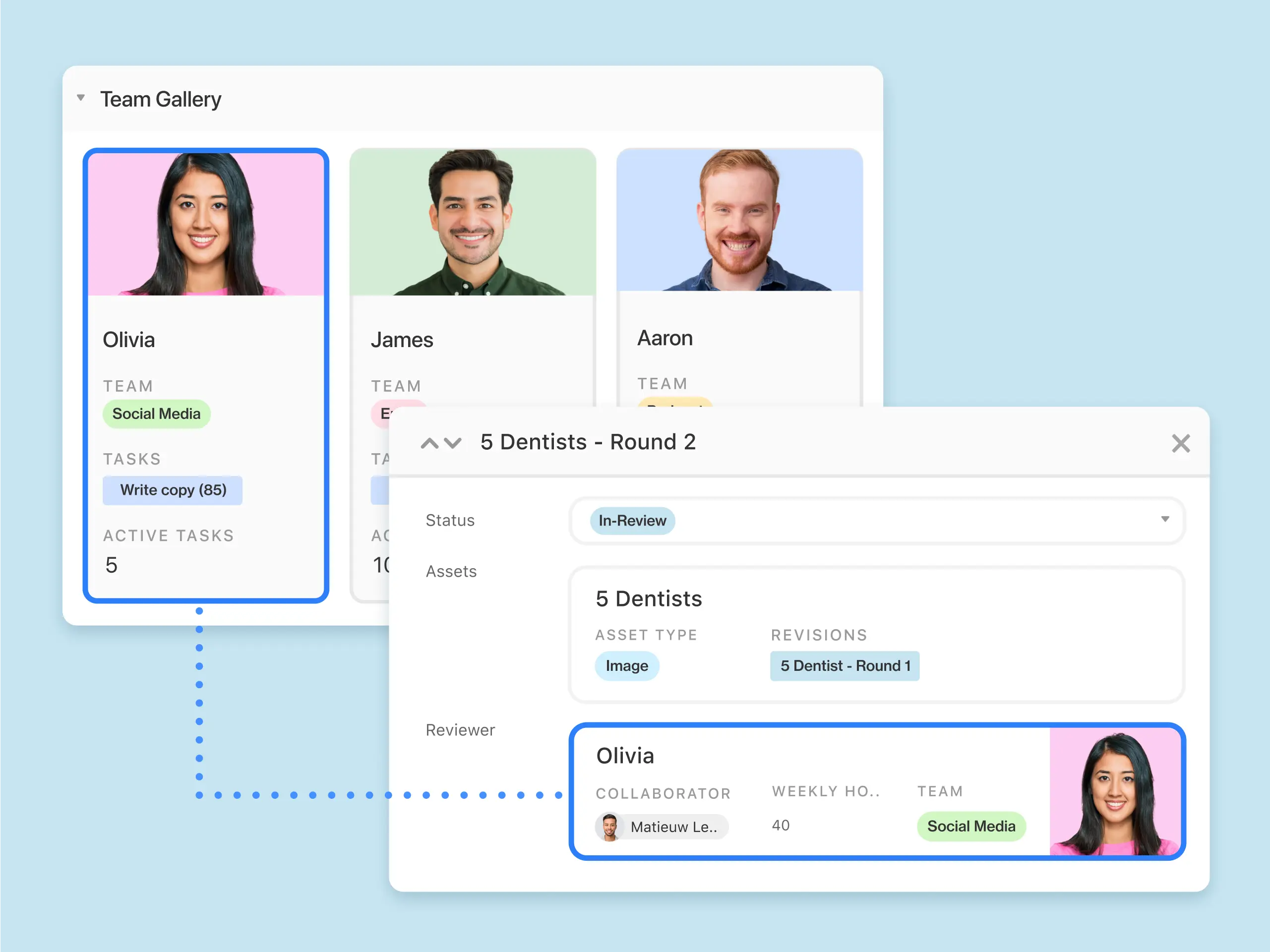 Collaboration
Collaborators are other people that are added to individual bases or entire workspaces.
Learn more about collaboration →
Permissions
Airtable collaborators can be given specific permissions that determine what they can and cannot edit in a workspace or base. Permissions are an important part of healthy team collaboration: with the right permissions, you can ensure that only certain people are permitted to change the information held within your bases.
Learn more about permissions →
Account
Your account page contains information specific to you—like your password, the email address associated with your account, the number of credits you have, and your API key. If you're an owner of any workspaces, your account page also gives you easy access to manage the settings (including billing) of those workspaces, as well as workspace and base collaborators.
Learn more about Airtable accounts →
Billing
Learn how to understand and manage billing for Team workspaces and self-serve Business plans in Airtable. For Enterprise billing questions, please reach out to your Customer Success Manager or sales representative.
Learn more about Airtable billing →
Enterprise Scale
Build a single source of truth that connects your data, workflows, and teams so you can all move faster, together. Every Enterprise Scale plan includes personalized guidance from our team of experts. We'll get you started quickly and set you up for long-term success with our proven methodology.
Learn more about Airtable Enterprise →
Automate and customize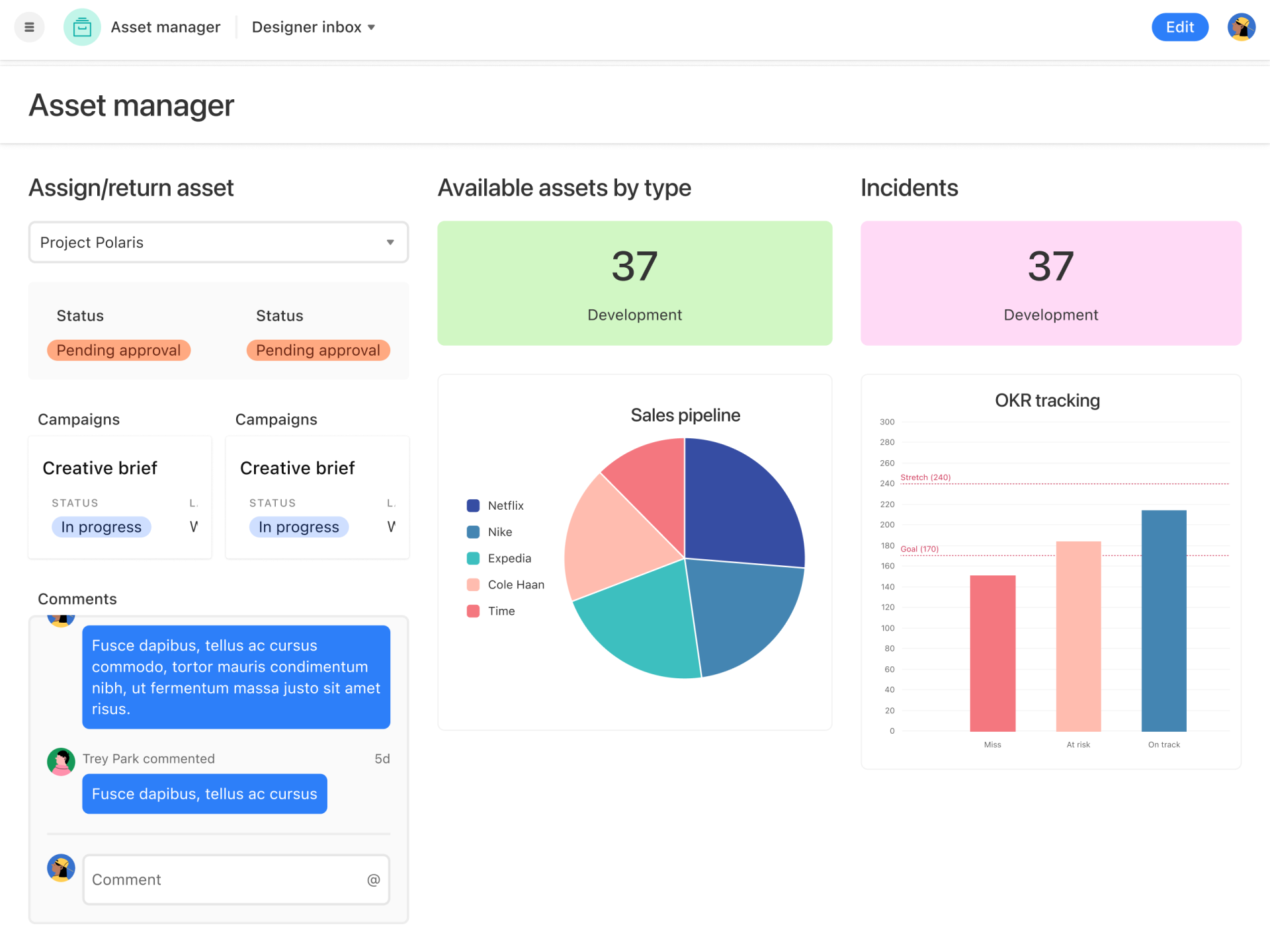 Automations
Automations help work to flow quickly and seamlessly, across all your tools and processes. They can trigger notifications, streamline redundant work, integrate your tools, run custom code, and more.
Learn more about automations →
Interfaces
Create custom interfaces that give each and every teammate the relevant information they need and a simple way to take action.
Extensions
Airtable Extensions plug into the workflow you've built in your base, but allow you to add extra functionality—like generating dynamic, at-a-glance summaries inside the base itself. Extensions also allow teams to import information and engage with external services. Like everything you build on top of your base, extensions update automatically and are easy to adjust.


Expand and scale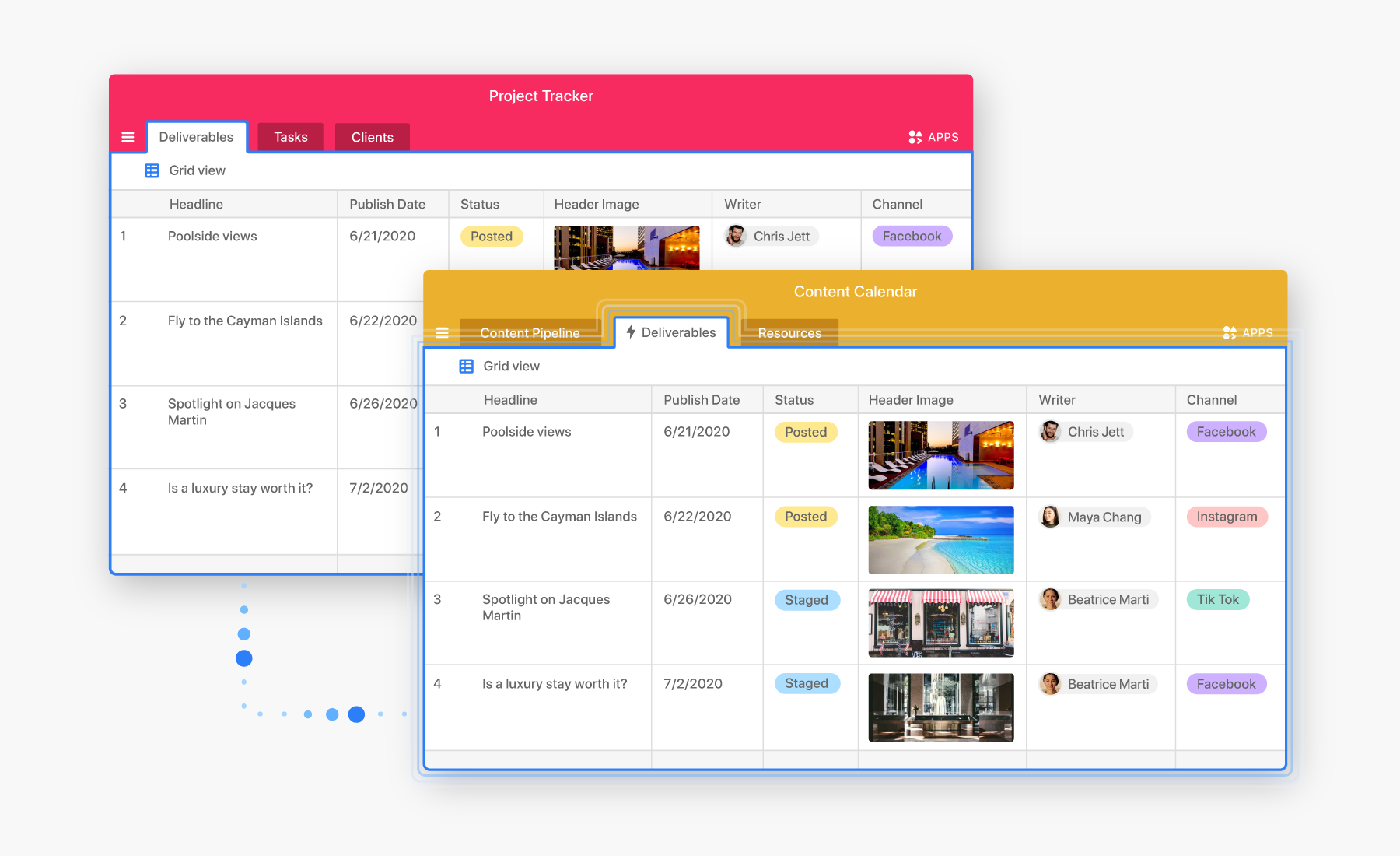 Airtable API
Connect Airtable with your favorite apps and services through the Airtable Web API.
Learn more about the Airtable API →
External integrations
Know code? Build your own reporting systems using scripting, our extensions SDK, or by developing on our robust APIs.
Learn more about integrations →
Airtable Sync
Airtable Sync brings records from a view in a base (or an external source with a sync integration) to one or more destination bases, helping you keep information updated across your organization.
---
Was this article helpful?
---
What's Next