Creating a shareable extensions dashboard
14 Sep 2022

1 Minute to read
Creating a shareable extensions dashboard
Updated on 14 Sep 2022

1 Minute to read
---
You might find yourself in a situation where you'd like to share a base's extensions dashboard, but without allowing access to the base, or extension configurations themselves. In this scenario, we recommend creating a read-only shareable extension dashboard. You can create a link to a sharable extension dashboard to share your dashboard information with others, without worrying about people editing your extension configurations.
Creating a read-only sharable extensions dashboard can be done in three steps:
Step 1
Create a base share link, and enable the option to "Show extensions added to this base."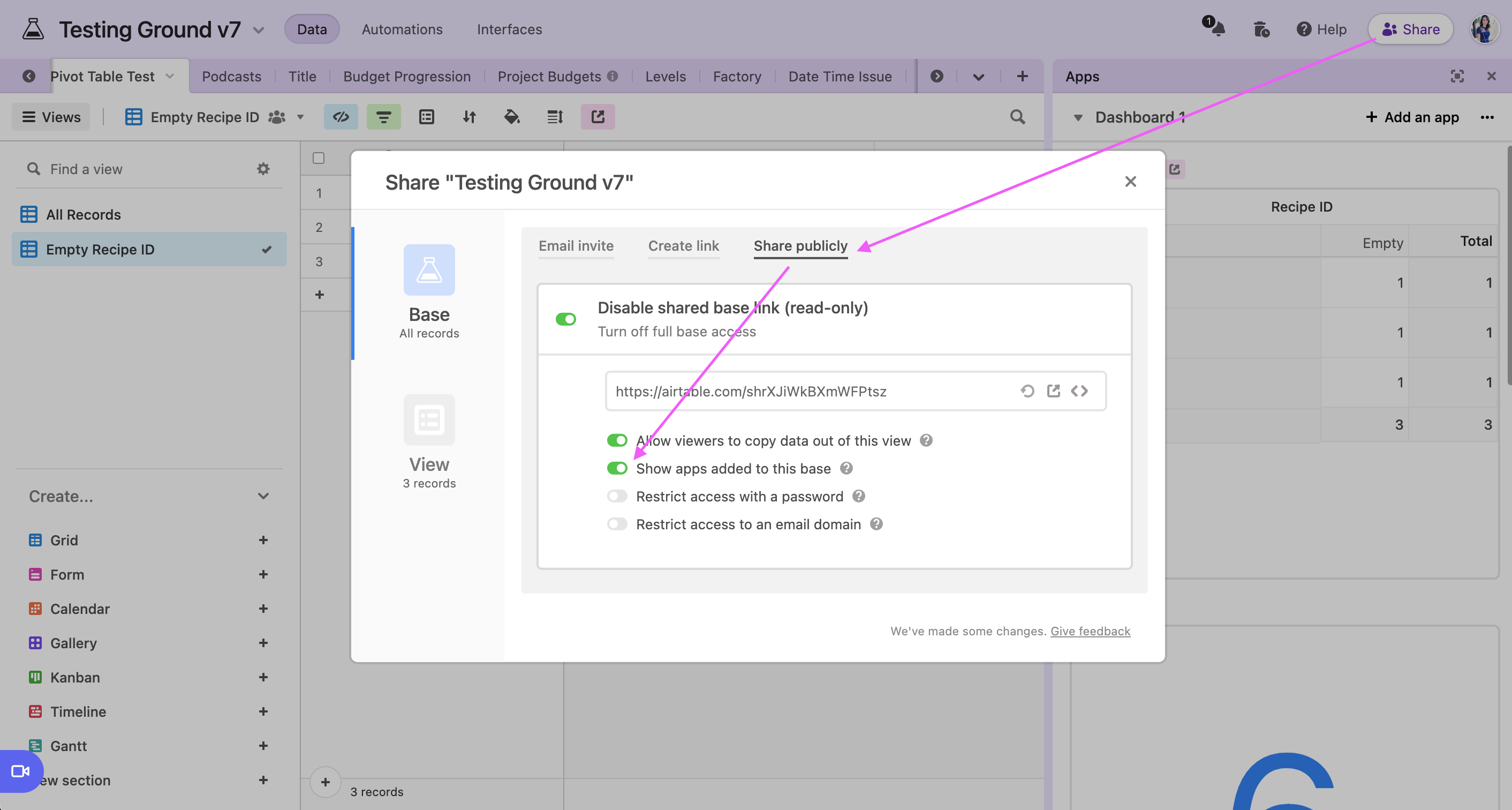 Step 2
Open the share link and navigate to the extensions dashboard that you'd like to share. Fullscreen the dashboard by clicking the expand icon at the top of the extensions panel.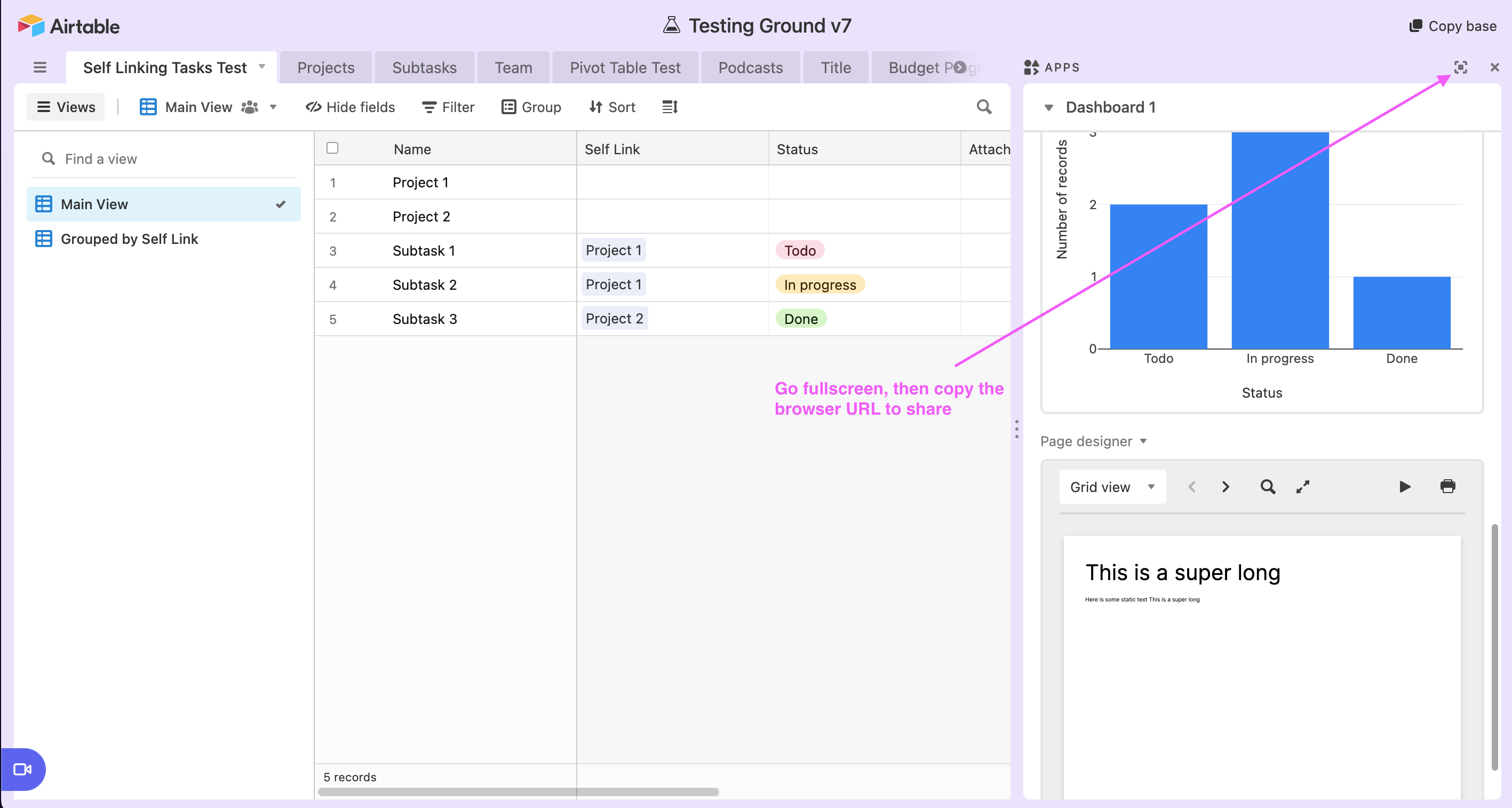 After expanding, the dashboard should look something like this: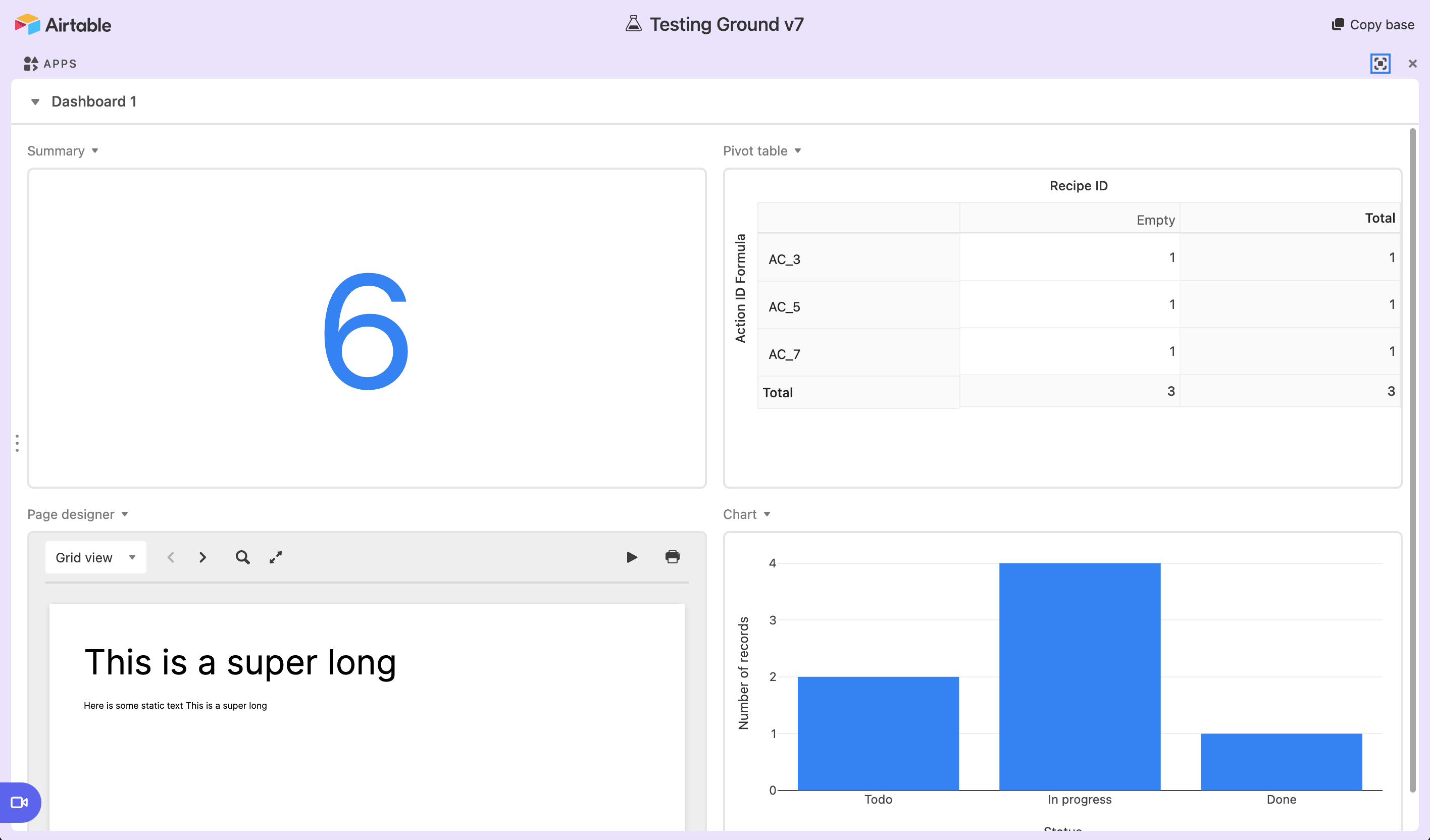 Step 3
Copy the URL that currently appears in your browser's address bar. It will start with
airtable.com/shr, and end with &bip=full. This URL will bring visitors right to the expanded dashboard view you chose.
NOTE
It is not currently possible to exclude the data from the underlying base when sharing an extensions dashboard since it relies on a base share to work.
---
Was this article helpful?
---