Deleting records
09 Mar 2023

1 Minute to read
Deleting records
Updated on 09 Mar 2023

1 Minute to read
---
Deleting a single record
You can delete a single record from a table by right clicking anywhere on a record in the table and selecting the "Delete" option in the drop down menu:
Deleting multiple records
By selecting multiple records, you can delete multiple records at once.
Records can be selected by hovering over the number on the left side of the record and then clicking. You can select multiple records by clicking each one individually, or shift+click to select a range from the last record you selected.
To select all rows in a table, click the checkbox on the left side of the table's header row.
Once you've selected the records you want to delete, right click on a row in the selection and click "Delete selected rows".

Note that if you delete a row accidentally, you can undo the delete by hitting Ctrl+Z (Cmd+Z on Mac).
Deleting partial data from a record
If you only need to delete or clear out some information in a record - maybe a few cells, or an entire field (column) - start by selecting the appropriate cells that that you want to delete. You can click and drag to select multiple cells, or hold the shift key while clicking or using the arrow keys. If you want to clear an entire field (column), you can click the field name once to select all cells within that field.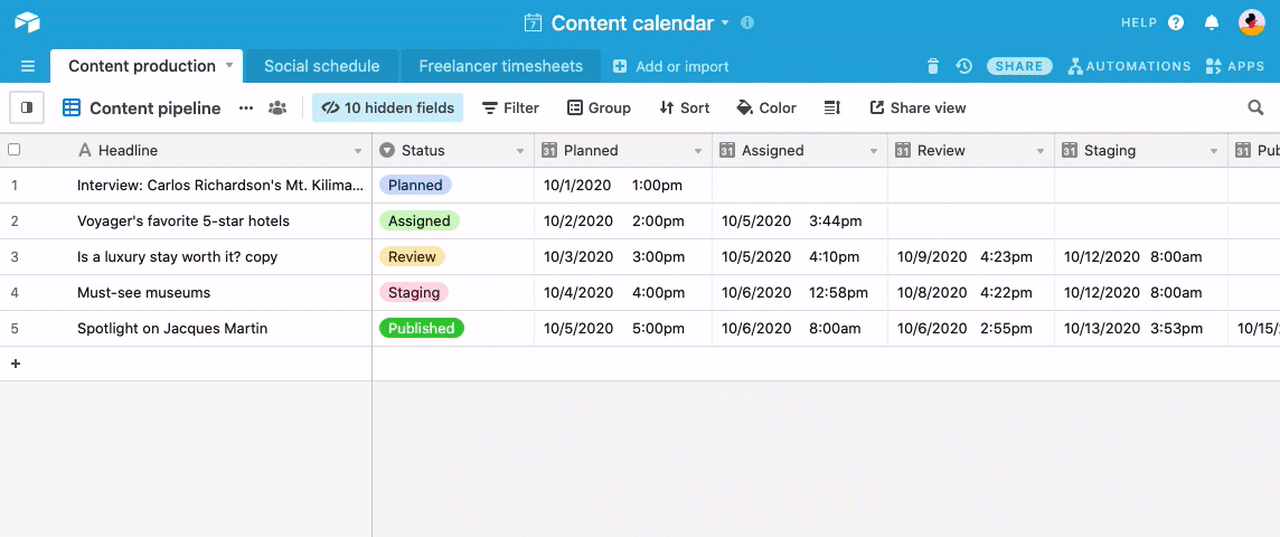 Once you're sure you have selected only the data you want to delete, press the delete key on your keyboard. This will clear only the selected cells.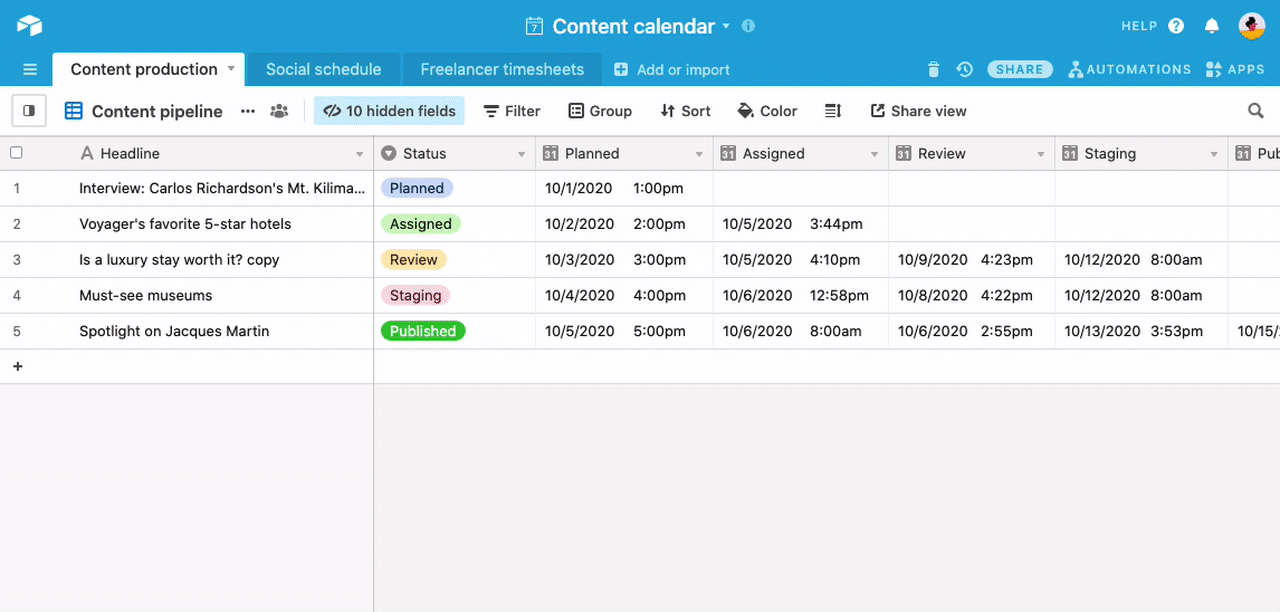 Note that you cannot delete the information from a computed field.
TIP
Before clearing a larger amount of data, we recommend taking a base snapshot. Learn more about taking and restoring snapshots
here
.
Restoring deleted records from base trash
If you would like to restore a recently deleted record, you can find it in the base trash. This will bring up a list of all the deletions from the past seven days.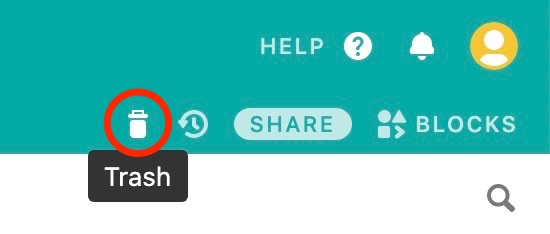 FAQ
Can I delete a record using an automation?
At this time the only way to delete a record using an automation is to doing so via the "Run a script" action.
---
Was this article helpful?
---
What's Next