Duplicating records
01 Jul 2022

1 Minute to read
Duplicating records
Updated on 01 Jul 2022

1 Minute to read
---
How to duplicate a record
To duplicate a record (row), simply right-click on a record and select the Duplicate record option from the dropdown menu.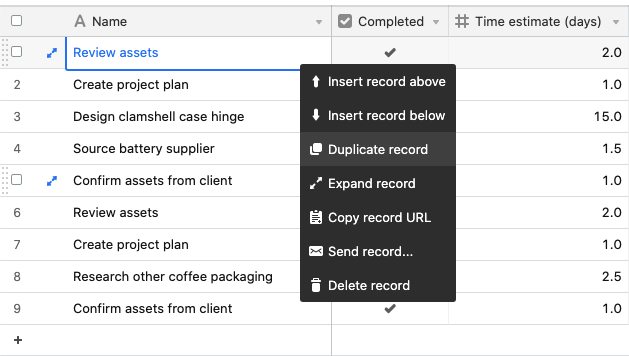 For another way to duplicate a record, you can also hold down the Alt key while picking up a record from the drag handle on the leftmost side of the record. While you're dragging the record and holding down Alt, a green plus sign should appear. When you drop the record, a copy of the record you dragged will be created at the place where you dropped it.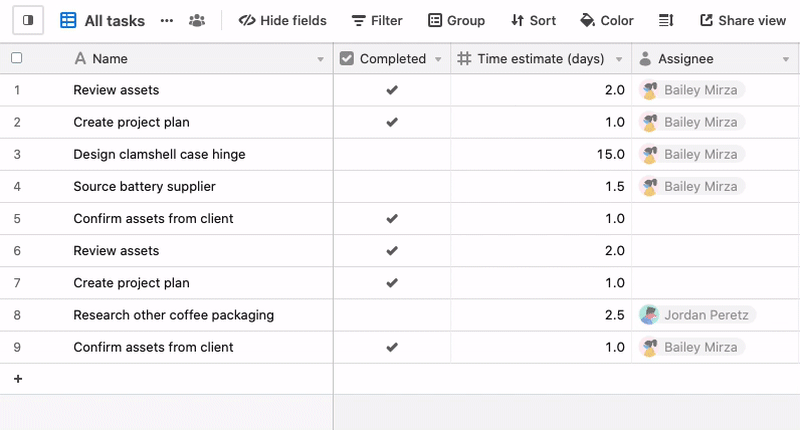 How to merge duplicate records
If you find that you need to merge, or delete, duplicate records, we recommend using the dedupe extension or this delete duplicates script.
your title goes here
Currently, it is not possible to duplicate records when using one of our mobile apps. For a more in-depth understanding of the differences between our mobile and desktop offerings check here.
FAQs
What is the best way to duplicate a record a set number of times?
If you run into the situation where you'd like to duplicate a record multiple times, one easy way to do so is by using the fill handle. You can create the number of rows needed, then click and drag to duplicate the values in the record you'd like to duplicate.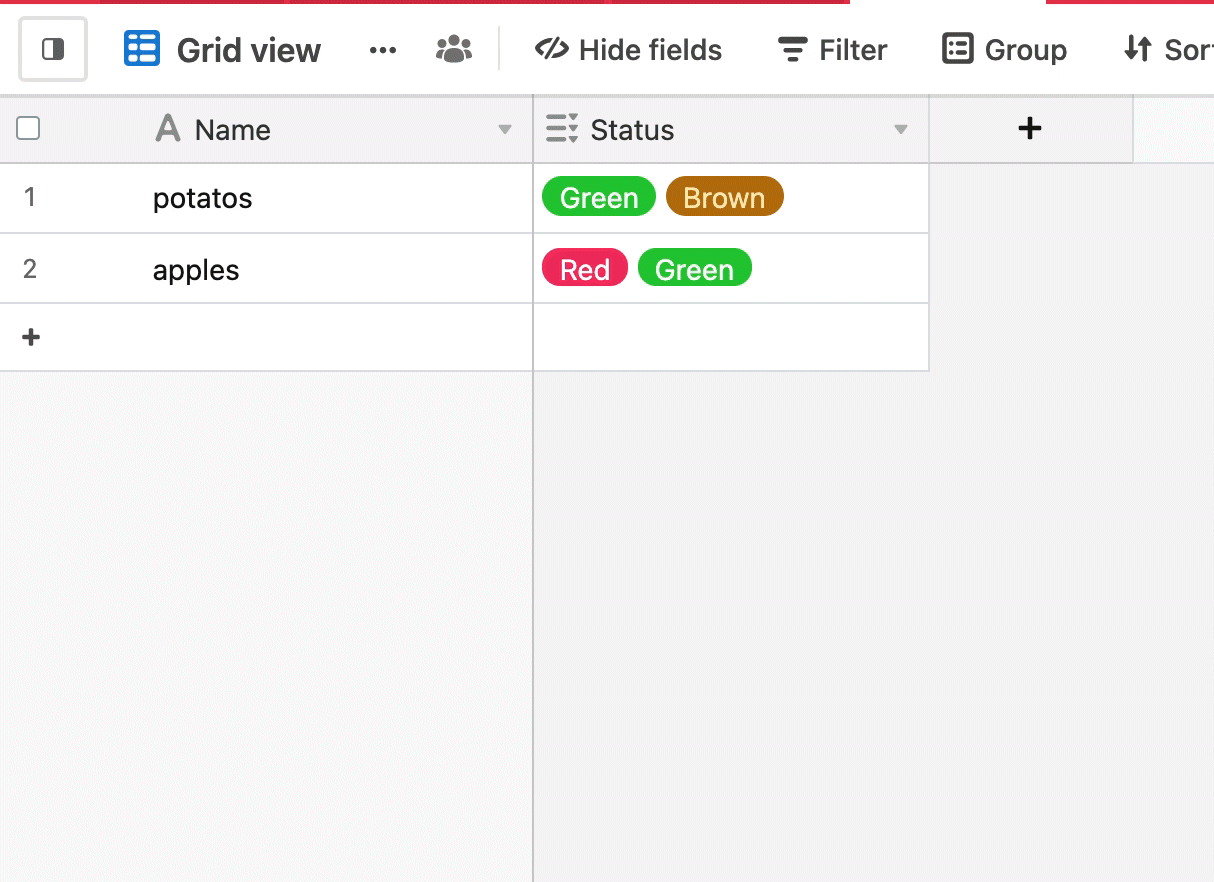 ---
Was this article helpful?
---
What's Next