Integrating Airtable with external calendar applications
31 Jan 2023

4 Minutes to read
Integrating Airtable with external calendar applications
Updated on 31 Jan 2023

4 Minutes to read
---
Want to export the events in an Airtable base to your favorite calendar application, such as Google Calendar, Fantastical, or Outlook? You can get an iCal link from a shared calendar view, and if you subscribe to this iCal link in a calendar application, it will sync the events from your Airtable base to your calendar.
Note
While these articles are meant to serve as helpful guides for our customers, 1:1 support for integrations with 3rd party tools is limited in support interactions
If you are experiencing setup issues or need help troubleshooting this integration, we recommend you search threads in the Community first
If your question doesn't appear to be asked in the Community, then post a new message on the Development & APIs board (Requires signing into the community)
Setup
To start, go to a calendar view (learn more about this view in our guide to calendar views).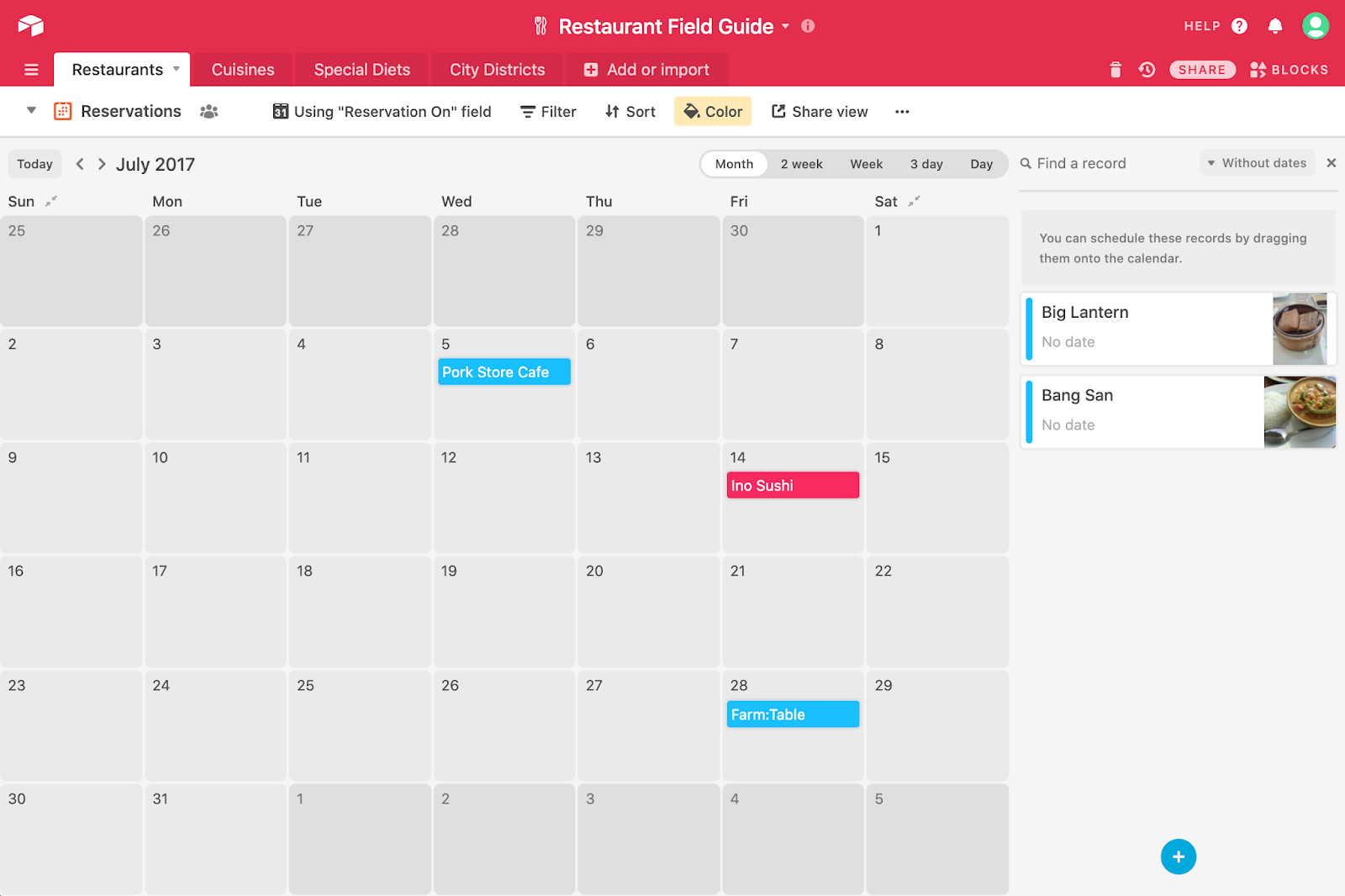 Once in the desired calendar view, take the following steps:
Click on the Share view button in the view bar
Click on the dropdown which says "Create a shareable calendar view link." (For more on view share links, see this help article on table view share links)
At the bottom of the dialog box click on the link which says "Sync with an external calendar". Clicking this option will generate a link you can copy using CMD C.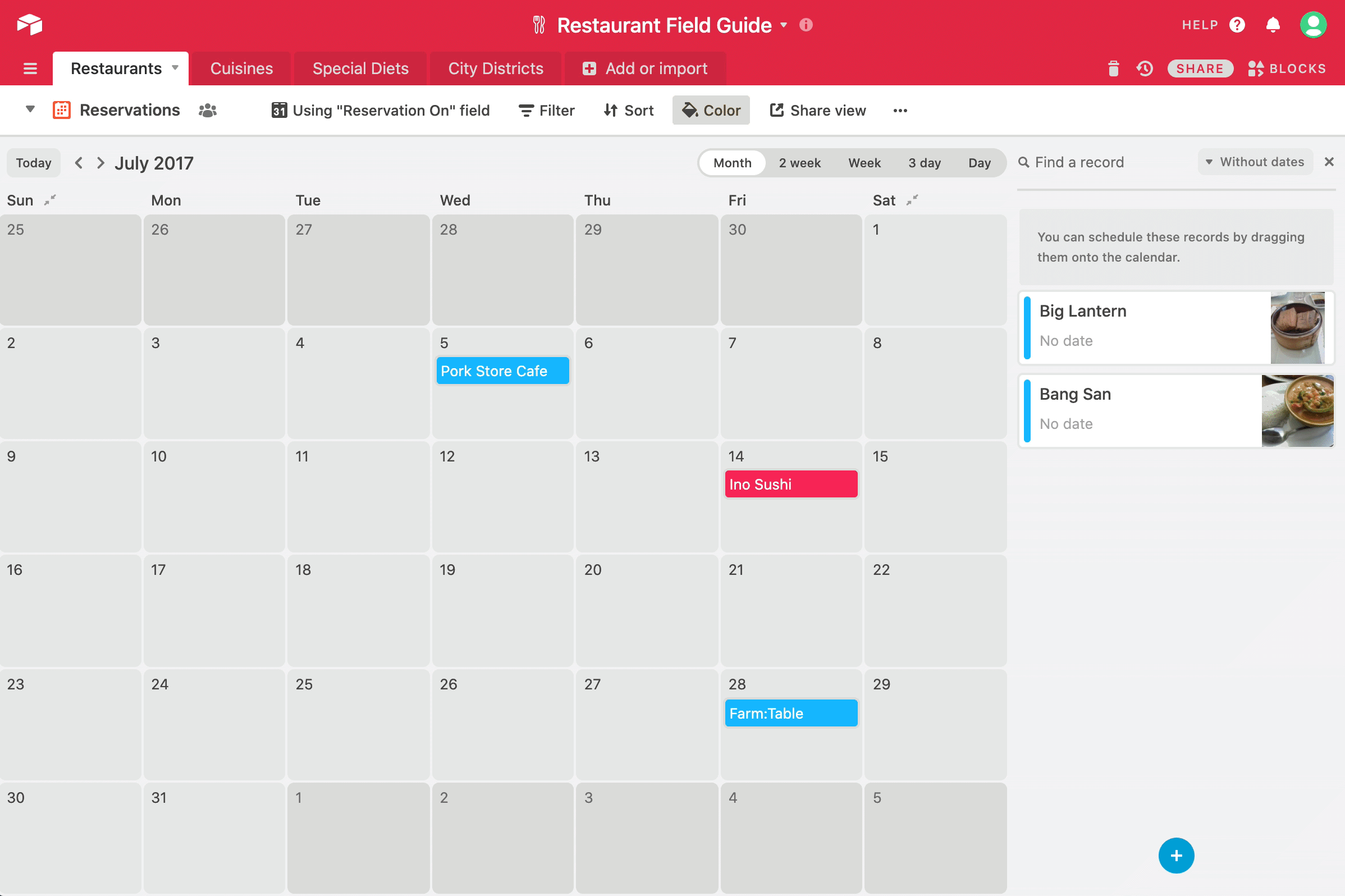 Once you have copied the iCal subscription link, you can paste the link using CMD + Vin your preferred calendar application.
Sync to Google Calendar
After you have copied the iCal subscription link:
Open Google Calendar by following this link.
Paste the iCal subscription link using Cmd + V.
Click "Add calendar"

See additional information for Google Calendar →
NOTE
The rate at which a subscription calendar refreshes is entirely determined by the external calendar application. It isn't uncommon for certain applications (like Google Calendar) to take as long as 12-24 hours. This is because of the way in which an iCal feed works: the calendar application (e.g. Google Calendar) will regularly request updated information from Airtable, which means that changes aren't pushed from Airtable to the external calendar application. Rather, the calendar application (in this case, Google Calendar) requests the changes from Airtable. Although updates are automatically pulled from the iCal subscription link/feed, the processing time of these changes can vary -- taking even up to 24 hours. Learn more here.
Sync to Microsoft Outlook
After you have copied the iCal subscription link:
Open Microsoft Outlook using this link, or open Microsoft Outlook Calendar and click "Add calendar"
Click on "Subscribe from web"
Paste the iCal subscription link using Cmdv
Fill-in the "Calendar name" field
Click "Import"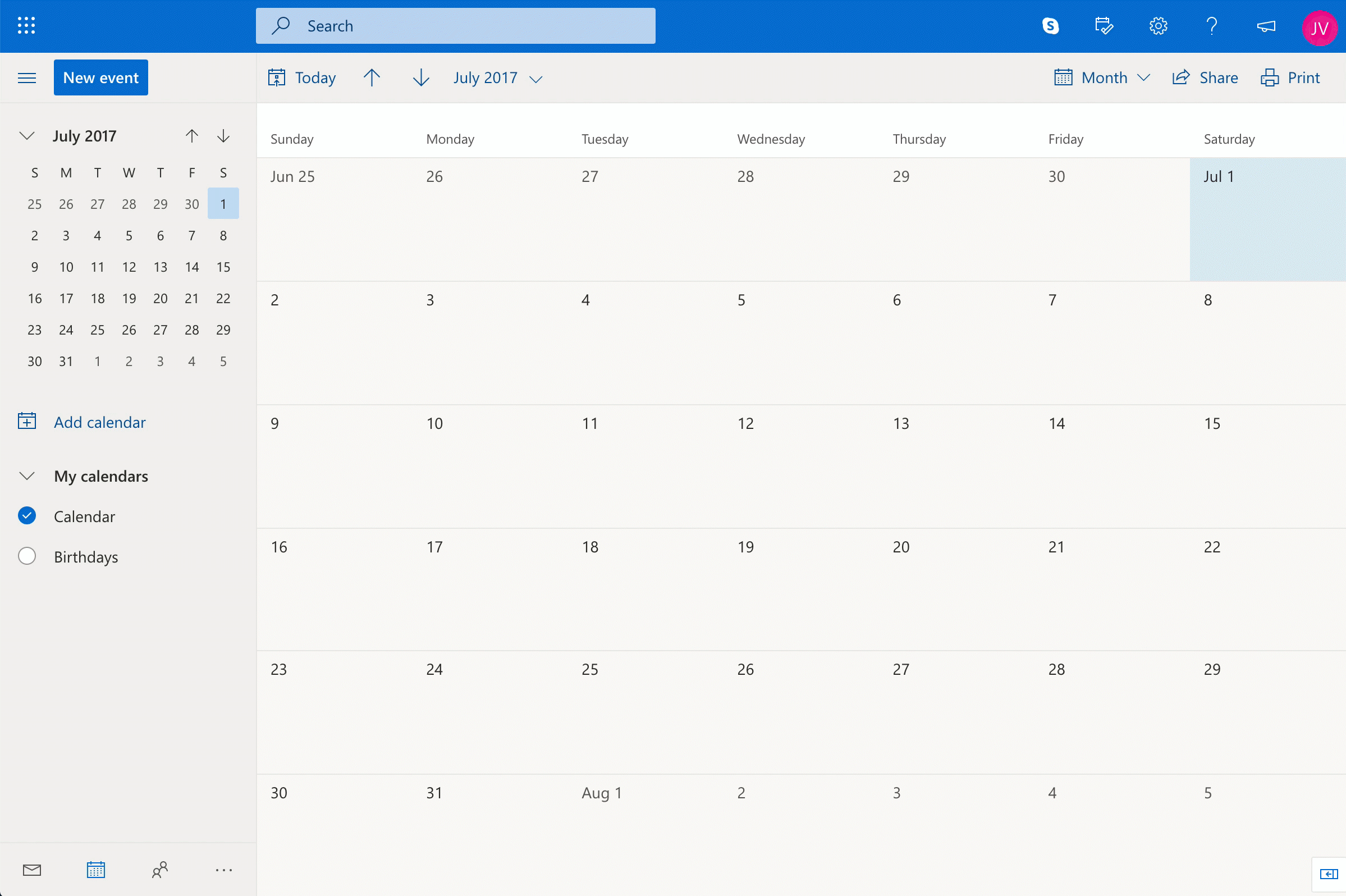 See additional information for Microsoft Outlook →
Sync to Apple Calendar
After you have copied the iCal subscription link:
Open Apple Calendar
Select File > New Calendar Subscription
Paste the iCal subscription link using Cmdv and click "Subscribe"
Click "Ok".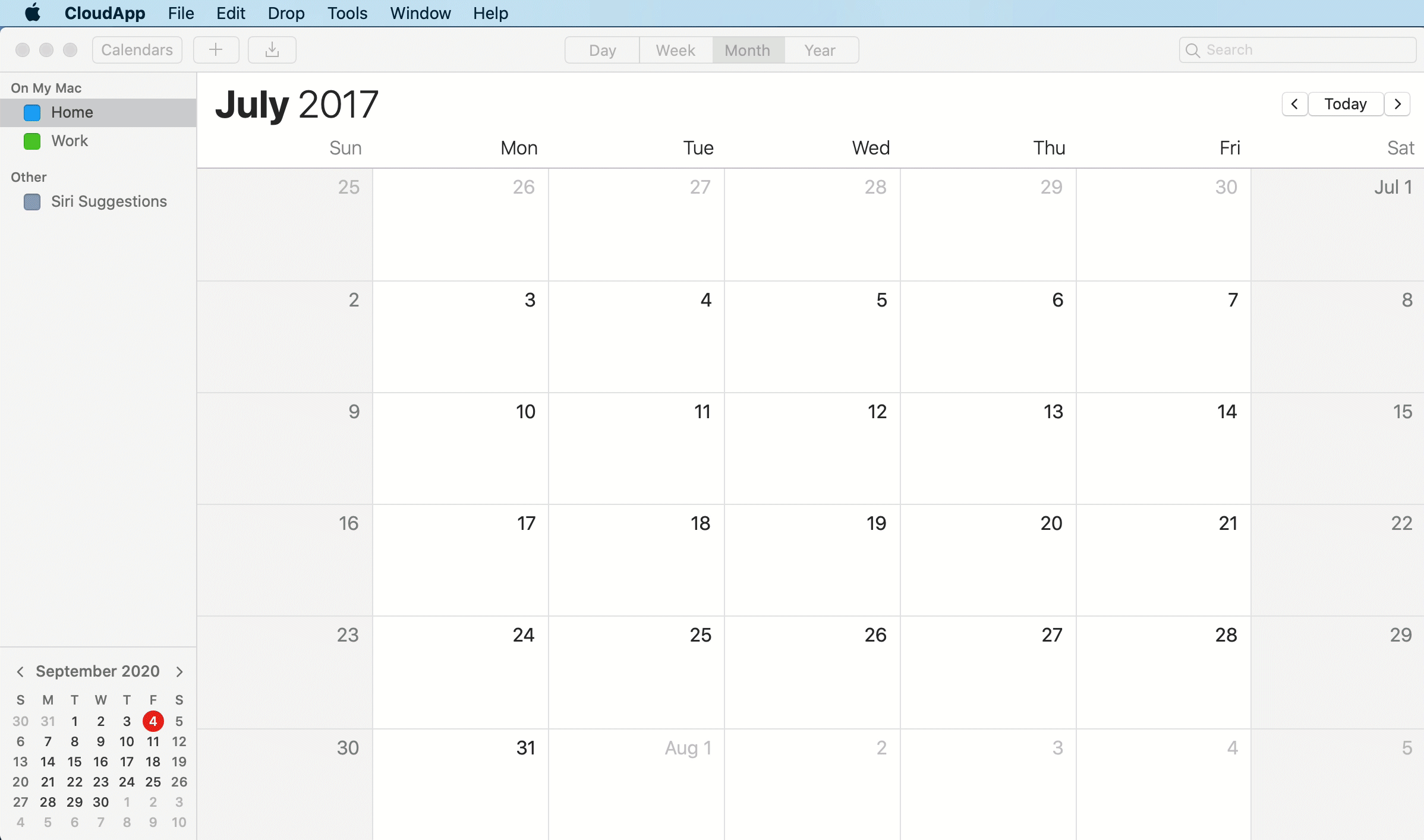 Additional information Apple Calendar →
iCal snapshot download
Alternatively, you can download a "snapshot" of your calendar at a particular point in time as an ICS file, which like the iCal feed, is compatible with many 3rd party calendar applications. You may download the ICS file by pasting the link for the iCal feed into your browser address bar (e.g. in Chrome), then pressing enter. Your browser will then download this file directly to your computer's downloads folder, and you can import it into the calendar program of your choice.
Here are instructions to do so for Apple Calendar, Microsoft Outlook, and Google Calendar; for support with other calendar applications, we recommend referring to the support content for the specific calendar application.
Unlike subscribing to a calendar, the downloaded ICS file will not sync with any future changes made to your Airtable calendar—much like how a downloaded CSV file of a grid view will not reflect any future changes made to that grid view.
Related video content
Our colleague Aron breaks down how to sync Airtable to external calendars here:
FAQs
What if I would like to import a Calendar (Outlook, Google Calendar, etc.) into Airtable?
If you are instead looking to import an outside calendar source into Airtable, see our support article on the Calendar import extension.
How will the name of the calendar event appear in the external application?
The title of the events that sync to your external calendar will appear as the value in the primary field of each event record in Airtable. There isn't a way to select other fields to show in your external calendar events. However, you can convert the primary field into a formula field type in order to create a naming structure that brings together multiple values from other fields containing information for that record. This way, the new wording listed in your primary field will show on the next update of your external calendar.
---
Was this article helpful?
---