Deleting your Airtable account
07 Dec 2022

2 Minutes to read
Deleting your Airtable account
Updated on 07 Dec 2022

2 Minutes to read
---
Deleting your account
You can delete or cancel your Airtable account by visiting your Airtable account page. To delete your account:
Log in to your Account Overview.
Click Delete your Airtable user account.
For security reasons, you will be required to sign in with your email and password again. Next, you will need to confirm you want to delete your permanently. To confirm deleting your account:
Click Yes, confirm deletion of my account.
Note
Please note that if any of your workspaces or bases are shared with other people, deleting your account will not delete those workspaces and bases. In order to delete those workspaces/bases, you must first remove all shared users from each of those workspaces/bases, and then delete your account.
If you are the sole owner of a workspace with multiple members, you will need to transfer ownership of that workspace to another member before deleting your account.
Mobile deletion
Canceling/deleting an Airtable account can also be performed on iOS mobile devices in the iOS Airtable app. At this time, your account cannot be deleted from an Android device.
iOS app account deletion
First, press the cogwheel icon from the homepage to open up the settings window.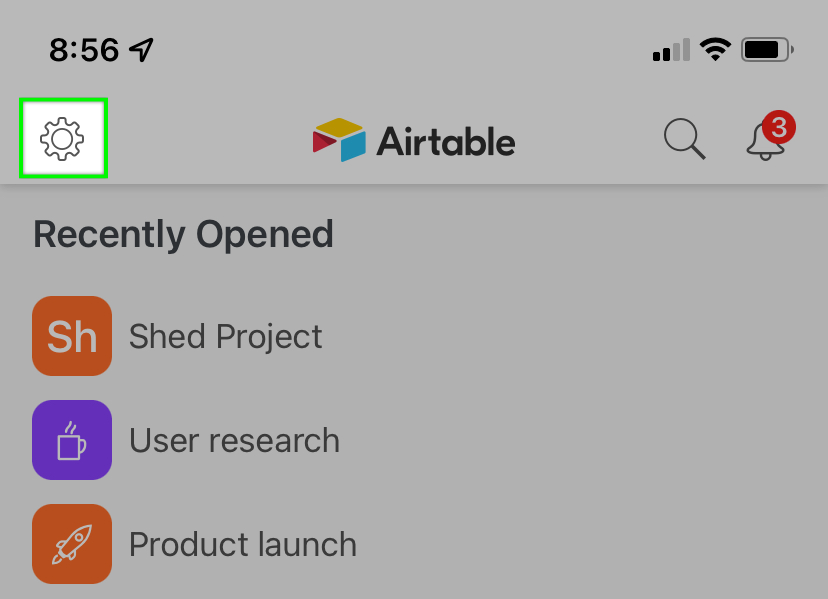 From here, choose the "Delete user account" option.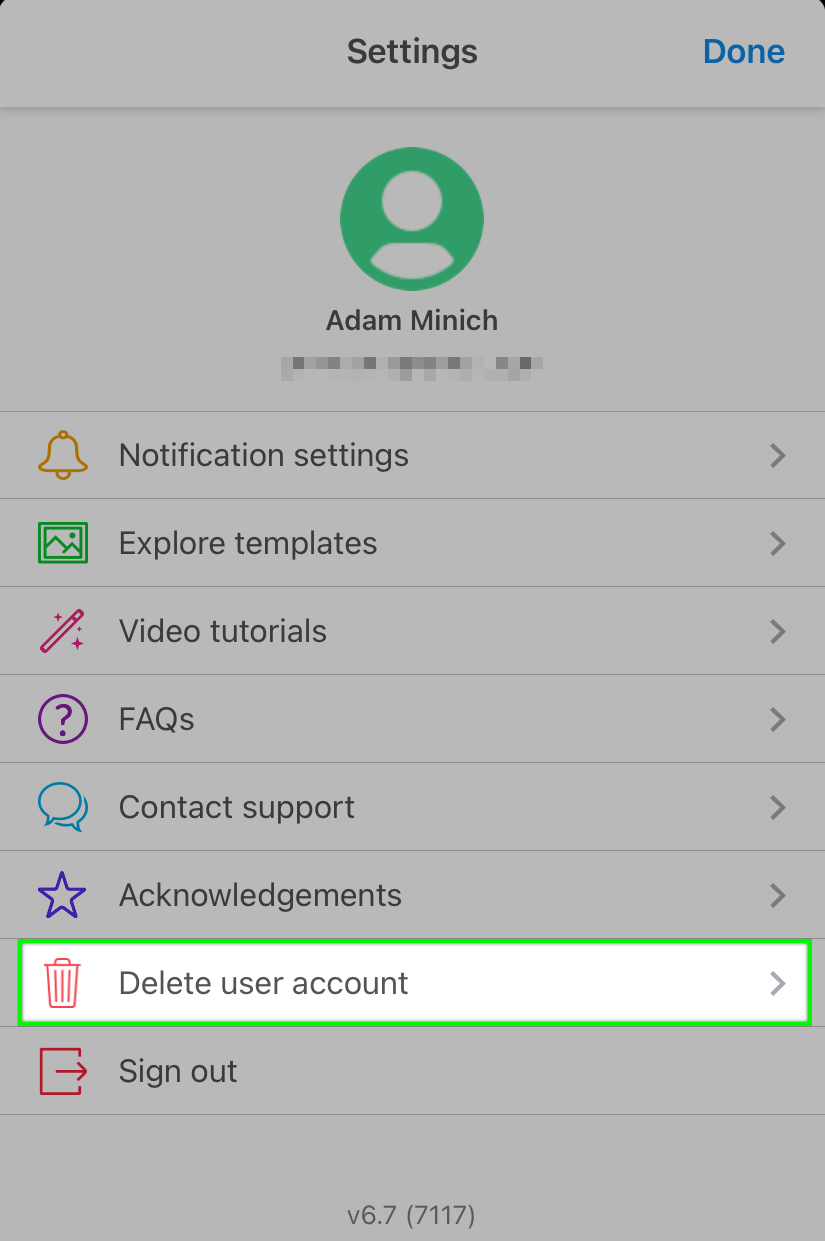 If there are no other owner's on any of the workspaces that you own, then you will encounter a screen show on the left side below. If this is the case, then you will need to assign new owners to that workspace or delete the workspace before deleting your account. Otherwise, you'll see the screen shown on the right below where you can confirm the deletion of your account.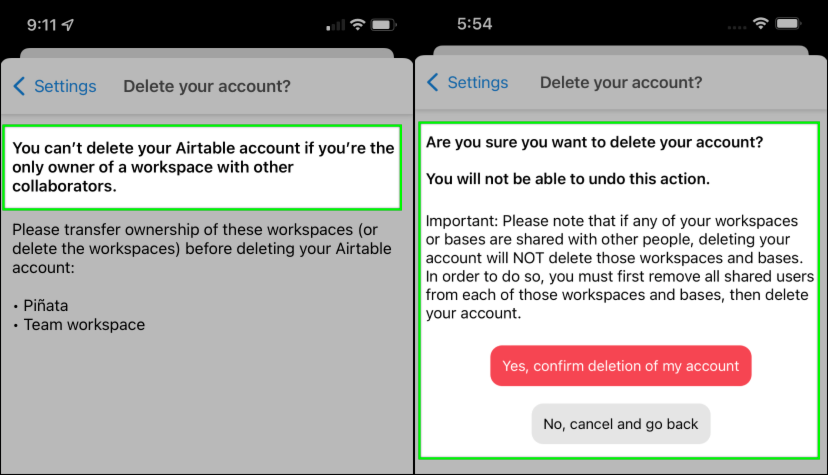 FAQs
How do I cancel/delete my Airtable account?
If you would like to cancel/delete your account, you can do so on your Airtable account page. At the bottom of the overview section of your account page, there is an option you can click that says "Delete your Airtable user account."
How do I cancel just my subscription and keep my account active?
You can cancel your paid subscription by downgrading your workspace to the free plan. You will still have an active Airtable account.
What happens to my shared workspace when I cancel my account?
If you cancel your Airtable account, all of your workspaces are still active if you are sharing your workspace with other collaborators. If you need to delete your Airtable account and all of the workspaces you are the owner of, you'll need to delete your workspaces first before deleting your Airtable account.
Is Airtable free?
Airtable is free as long as your bases contain less than 1,200 records and 2GB of attachments, which are the limits of our free plan. If one of your bases does exceed these limits, you will be asked to upgrade the workspace to which it belongs to one of our paid plans, which provides more space and many additional features. On our free plan, you can have any number of collaborators with any permission level. An overview of our pricing plans can be found here: https://airtable.com/pricing.
---
Was this article helpful?
---
What's Next