Download a View to CSV
18 Oct 2022

1 Minute to read
Download a View to CSV
Updated on 18 Oct 2022

1 Minute to read
---
You can export all of the records in a given grid view to CSV by opening up the view menu, clicking on the name of the view, then selecting the "Download CSV" menu option. This functionality is only available on our web and desktop applications.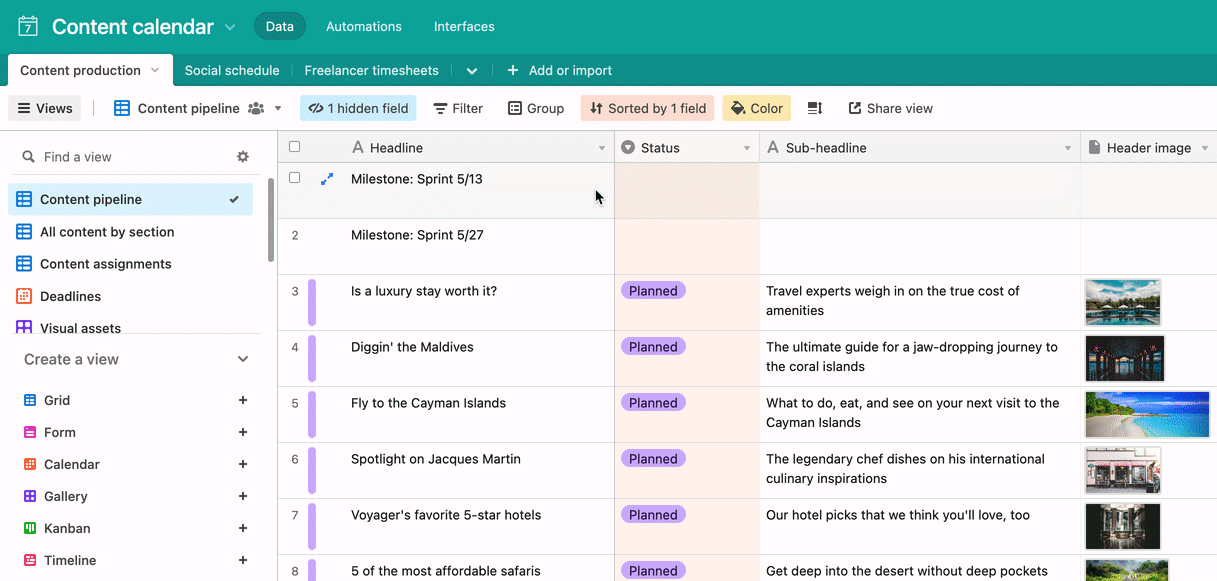 You can use this export as a way to back up your data outside of Airtable and into another program (like Excel or Google Sheets). When you download the CSV file, it will be located in your device's default download location (more info on finding this is available here for Macs, and here for Windows)
FAQs
Can I export my entire base?
We do not currently support exporting a full base. Each table in a base will need to be downloaded as its own CSV. Since CSV files are text only, attachment files will also need to be exported separately (more info on how attachments are included in the CSV export below).
What information is exported in a CSV export of a view?
All field values visible in the view will be included in the export. Information not included in the export are record-level comments, field descriptions, base guide content, and data stored solely in extensions (like Description extension).
How are attachments included in a CSV export of a view?
Attachment fields will be included in the CSV file as a filename and URL. As of November 8th, 2022, attachment URLs obtained via the CSV export functionality will expire after a few hours.
---
Was this article helpful?
---
What's Next