What is an Automation test record?
04 Jul 2022

1 Minute to read
What is an Automation test record?
Updated on 04 Jul 2022

1 Minute to read
---
To turn an automation on, all trigger and action steps must test successfully. In trigger steps, a test record is chosen during the setup process. At least one record will need to match all of the parameters set in the automation to allow our system to find a test record for you to choose.
your title goes here
The exception to this rule is the "Find records" action. Since that action's output is dependent upon the values set in the configuration process, results will vary.
The following triggers currently will not allow you to choose the test data, but we plan to support data selection soon. Below, you'll see the expected way Airtable retrieves test data from these trigger sources:
Manually determining a test record
Determining a test record can be extremely helpful in troubleshooting automations. When a trigger has tested successfully a dropdown menu will appear to view more details about the test record used.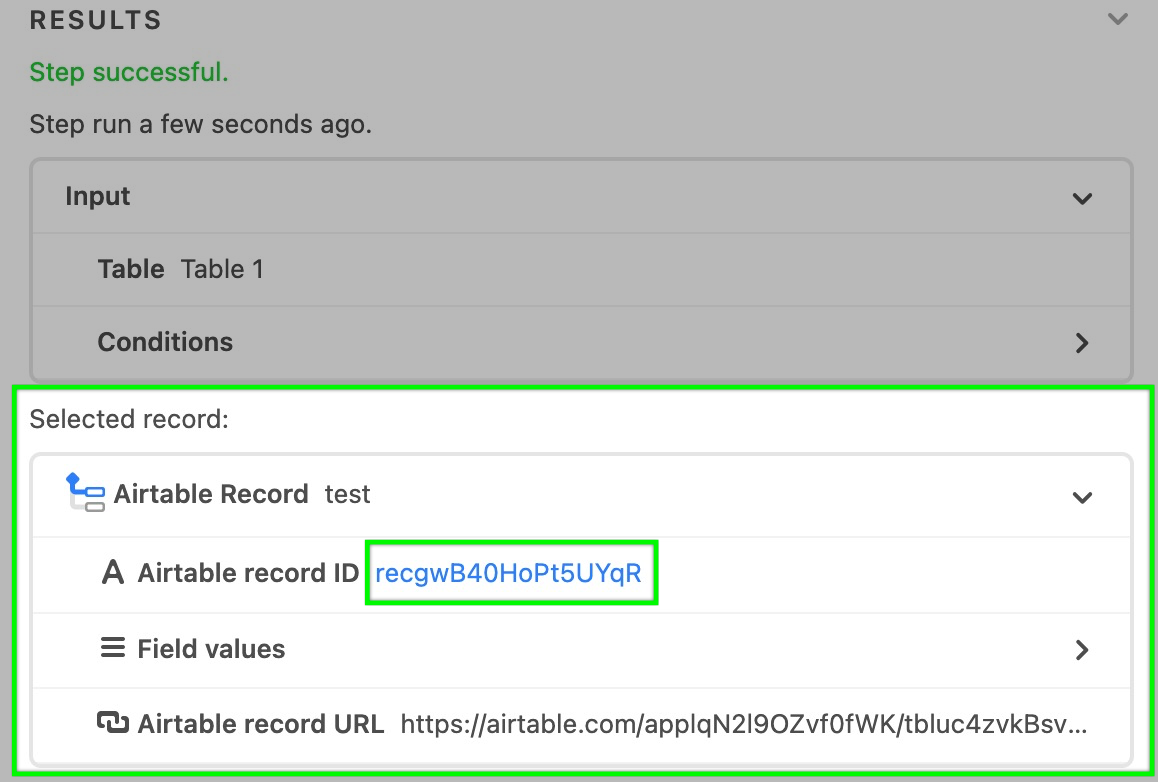 You can click on the blue hyperlink next to "Airtable record ID" to open the record within the Automations window as an expanded record. This will allow you to adjust the record in a way that may help to fix errors in your automation.
Consider using the RECORD_ID() function
The functionality above should work most of the time, but it's worth noting that you can also find the test record via its Record ID. You'll need to create a new formula field that will show each RECORD_ID()in the table that your automation is looking at. More information on that setup can be found in the Record ID article linked above. After the Record ID field has been created, you can pull the test record's ID from the automation setup window and then use the find feature to return the matching record.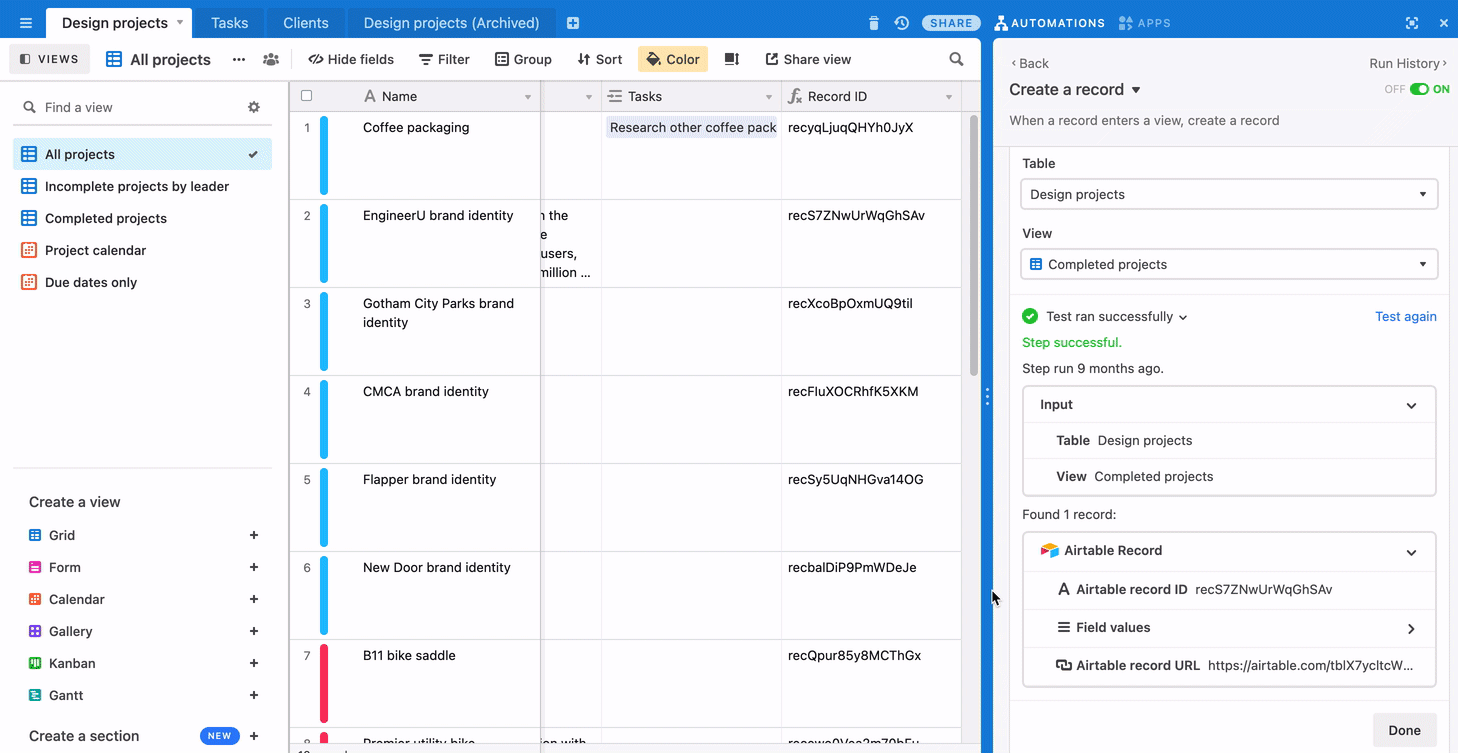 ---
Was this article helpful?
---
What's Next